From Officeman to Ironman
|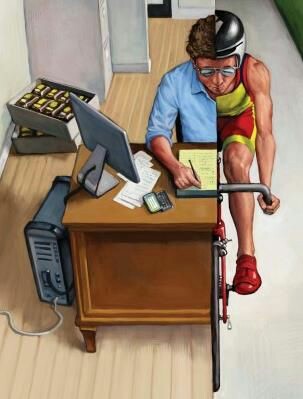 One of my collagues really opened my eyes with his words:
"Body is capable of many amazing things… yours adapted very well to long office shifts, no sleep, no moving, for a loooooong time….now it will take also some time to change that. Your body will adapt but does not understand why you want to be an ironman after being an officeman.
We become good at everything we do over and over again… count the number of hours sitting you spent for the last 2 years vs. the number of hours you spent squatting, moving on the ground, balancing, running, jumping… etc then you will see the unbalance in numbers."
It is time to change, time to adapt, time to start the journey… to become an Ironman… and a healthier human being.
This is my journey. I started it. And I like it.